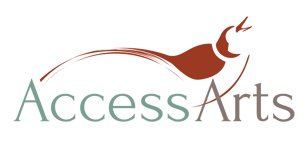 Frequently Asked Questions
WHEN ARE YOUR OFFICE HOURS?
Our office hours are Monday - Thursday 10 AM - 3 PM, however, we recommend scheduling appointments beforehand to ensure someone is in the office to assist you and not at one of our other locations.
DO I NEED TO BRING ANY MATERIALS?
No, we provide all the materials you will need. For our clay classes however, you might be mindful about the clothing you wear, or think about bringing an apron if you so wish (we also provide aprons), all up to your discretion.
WHERE CAN I PARK?
For our 800 Moss Street location, we have a small parking lot to the side of our studio or you can park on the street outside the studio. We encourage street parking for our 1724 McAlester Street location as well. There is a large parking lot at our 2109 Cottle Dr. studio.
DO YOU OFFER A TRIAL CLASS?
​We do not offer a trial class for the 6-week courses, but there are tons of beginner sessions you can sign up for. You can also stay informed about shorter workshops we offer here.
CAN I TAKE AN UPPER-LEVEL CLASS WITHOUT COMPLETING THE PREREQUISITES IF I HAVE PRIOR EXPERIENCE IN THAT MEDIUM?
Possibly. Please give us a call or email to discuss your previous experience and find the best class fit: (573) 875-0275, accessarts@schoolofservice.org.
WHAT IS YOUR REFUND POLICY?
If you cancel at least three full weeks before the start of the program, you will receive a full refund minus the non-refundable fee of $30. If you would rather, you may be able to switch to a different available class or program. No refunds or credits are given within three weeks before the start of the program. If WE cancel due to COVID-19, a full refund will be given, or you can save the payment for a later program.
DO YOU OFFER SCHOLARSHIPS IF YOU CAN'T PAY THE FULL AMOUNT FOR CLASSES?
Yes! We provide scholarships for almost all of our youth and adult programming, but we have a limited number of spots available each session. Submit your application today!
DO YOU OFFER PAYMENT PLANS?
Yes! We offer payment plans for our 6-week classes and youth camp programs. If you select this option when you go to register, it will divide the total payment into portions. One half you will pay when you register for the program, and the other will be automatically taken from the same card on file on the first day of your class.
DOES ACCESS ARTS OFFER WAITLISTS?
Access Arts does offer waitlists! Waitlists can be found for a limited time with class registration, but if you would like to receive an email notification when registration opens each session, please sign up for the appropriate category on our mailing list.
DO YOU OFFER GIFT CERTIFICATES?
Yes! Gift certificates for the studio make a great gift for friends and loved ones. Gift certificates can be used for any adult or youth class, camp, workshop, or private event. Get yours here.
​DO YOU OFFER PRIVATE PARTIES OR SPECIAL EVENTS?
Yes! Go to this page to find more information and begin booking your event!
WITH COVID-19 STILL AFFECTING THINGS, HOW DO I KNOW WHAT WILL CHANGE AT ACCESS ARTS IF THINGS PROGRESS POORLY?
The best way to keep updated on Access Arts' efforts to keep our community safe, is to sign up for the mailing list, or to follow us on Facebook. If you are enrolled in a class that is canceled or postponed due to COVID-19, you will be contacted directly.
WHAT AGES ARE THE YOUTH CLASSES FOR?
For our Elementary Summer Camps, students must be going into first - fifth grade in the Fall Semester. For our secondary grade Summer Camps, the participants must be going into their respective middle or high school grades in the fall. In School's Out, students must be enrolled in Kindergarten - 5th grade. The specific ages for each of our 6-week classes are listed on our youth 6-week page.
IF I WANT TO SEND MY CHILD TO SUMMER CAMP, BUT THEY HAVE A CONFLICT THAT PREVENTS THEM FROM GOING THE FULL DAY, CAN I STILL SIGN THEM UP?
Send us an email to talk about your specific situation, but do note that the adaptive camp option is reserved exclusively for adaptive students. While we don't offer a discounted option for those with scheduling conflicts and such, it IS possible that your child can attend and either come late or leave early. However, you most definitely should contact us to let us know.
WHAT SORT OF CLAY IS BEING USED IN THE 6-WEEK CLASSES?
We use Cone 6 Stoneware that produces a light, white color when fired. We fire students' work in an electric kiln (oxidation firing). Occasionally we offer the opportunity to fire the work in our gas kiln (cone 10 reduction firing) or participate in a wood firing with our resident artists.
SHOULD I STAY WHILE MY CHILD IS IN A CLASS OR TAKING ART LESSONS?
​Not at all; it is best for the student to be focused on their art and expressing themselves and not having to divide their attention between their art and their parents. So we ask that you drop them off and enjoy some time to yourself!
WHAT IS THE CANCELATION POLICY?
When inclement weather occurs, class cancelations will be decided by the instructor of the class. If WE cancel any 6-week classes due to weather or COVID-19, they will be made up at a later date. If a class is not canceled, but a student feels unsafe traveling, they can stay home, but NO make-up class will be provided. We encourage you to make up any lost time during open studio hours and ask about any material missed during the following class.
Your instructor will contact you via email if a class is canceled, at least 4 hours in advance. Please make sure they have your correct contact information.
WHEN ARE OPEN STUDIO HOURS?
800 Moss St. Open Studio Hours
​Mondays: 10 AM - 1 PM
Wednesdays: 10 AM - 1 PM
Saturdays: 11 AM - 4 PM
Sundays: 11 AM - 4 PM
2109 Cottle Dr. Open Studio Hours
Tuesdays: 1 PM - 4 PM
Thursdays: 1 PM - 4 PM
Saturdays: 1 PM - 4 PM
Sundays: 1 PM - 4 PM
IN THE PARENT+YOUTH CLAY CLASSES, ARE BOTH MYSELF AND MY CHILD ALLOWED TO COME TO OPEN STUDIO HOURS?
Yes! All participants of these classes are allowed to come to open studio hours, we just ask that both you and your child are working on your clay projects. We try to avoid having individuals in the studio who aren't actively working on their pieces as space and materials are already tight.
CAN I SIGN UP FOR A CLASS IN THE MIDDLE OF A SESSION?
No, but there is always a following 6-week session, so make sure to look at the schedule and be the first to sign up for the following session!