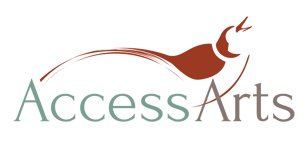 Access Arts has a dedicated staff of talented people who share their considerable knowledge and skill with our community and one another.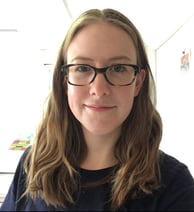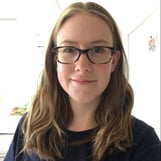 Lisa Franko
(she/her)
,
Interim Executive Director
​Lisa is an artist and educator living and working in Columbia, MO. Originally from Ohio, she received her BFA and Art Education degree from the University of Toledo and her MFA from the University of Missouri. Lisa serves as the coordinator for youth programs at Access Arts and can often be found in the classroom planning and teaching lessons. She has had a variety of teaching opportunities as a K-12 substitute teacher, a resident artist, and an adjunct professor at the University of Missouri and Missouri Valley College. When not working, Lisa devotes time to her own art practice, creating collaged and printed "room-scapes".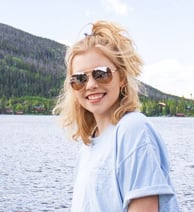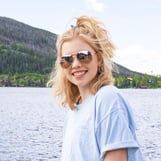 Judy Steinhoff
(she/her)
,
Marketing and Media Assistant
​Judy graduated from Truman State University in 2020, earning a BFA in Design. Originally from Columbia, she took many classes with Access Arts growing up, and is now putting her artistic side back into the organization as an adult. Though she primarily studied Graphic Design in college, her interests also extend to photography, which she loves being able to use to show others all that happens at Access Arts!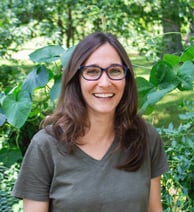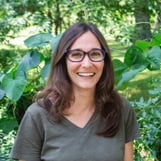 Riana Bovill
(she/her)
,
Administrative Assistant
Riana is a fiber artist who specializes in appliqué portraiture, quilting, embroidery, natural dyeing, papermaking, and bookmaking. Drawn to bright colors and a sense of whimsy, her artwork is inspired by a love of storytelling, animals, and nature. Riana has her MFA from the University of Missouri and has participated in residencies and workshops at Arrowmont School of Arts and Crafts and Penland School of Craft. She exhibits her artwork nationally and has been taking on custom fiber art commissions since 2010.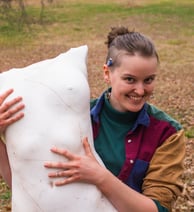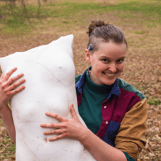 Maggie Adams
(she/they)
,
Ceramics Studio Manager
Maggie graduated from Truman State University in 2021 with a BFA in Ceramic and Fiber art. Before joining the Access Arts team, they were an Artist in Residence at the Osage Arts Community in Belle, MO. Their current studio practice explores their queer identity and the convoluted relationship they have with their female body. Through the combination of life casting and contemporary craft techniques, their work gives form to the visceral feeling of being tethered to a body that fluctuates between a comfortable home and a fleshy cage. Maggie is thrilled to share their passion for ceramic and fiber art with the Access Arts community!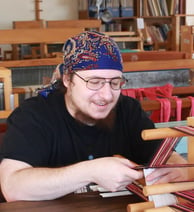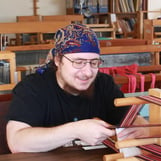 Nessi Alexander-Barnes
(he/they)
,
Fibers Studio Manager
In 2015 Nessi received a BFA in Art and Design, and a BS in Art History from Towson University in Maryland. In 2019, Nessi graduated with a Masters in Fine Arts from the University of Missouri, where they pursued interdisciplinary research, and taught one course each of the seven semesters they spent there. Nessi's work revolves around making visible their experiences as queer, trans, nonbinary, and neurodivergent.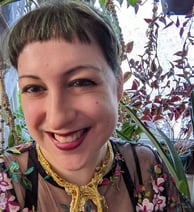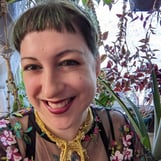 Tavia Sanza
(she/her)
,
Multimedia Instructor
Tavia Sanza was born in Florida in 1982. In 2005 she received a merit scholarship to The School of the Art Institute of Chicago. There she explored her love of large environmental work. After earning her BFA she moved to New York City and worked various jobs in fashion, interior design, and education. In 2018 she moved to pursue her MFA at the University of Missouri. Recently she received a scholarship to Arrowmont School of Arts and Crafts in Gatlinburg Tennessee, exhibited her work in Kansas City, and at the True/False film festival in Columbia Missouri. Her work with be on display in New York later this year.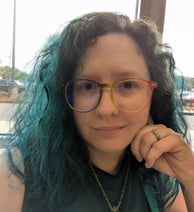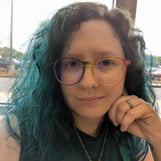 Bee Brookes
(she/her)
,
Youth Programs Instructor
​Bee is an artist and teacher from Columbia. She earned her BFA with concentrations in ceramics and sculpture from the University of Missouri in 2007. After a long break, she went back to school and earned her Masters in Art Education from Columbia College in 2020. Bee has taught art in public schools from preschool through high school and workshops for kids and adults. At home, you will find Bee hanging out with her daughter, hand-building clay, sewing costumes, or catching up on her favorite sci-fi shows and audiobooks.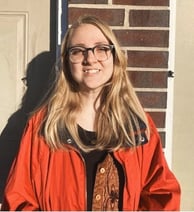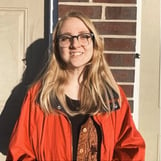 McKenzie Birdsell
(she/they)
,
Youth Programs Instructor & Special Education Assistant
​​McKenzie is an educator and multidisciplinary artist from Kirksville, MO. She enjoys exploring a wide range of media and techniques, both in her art practice and with her students. Her primary focus areas are fiber art, painting, and printmaking. McKenzie is currently a student at Columbia College, pursuing a Bachelor of Art and K-12 Art Education Certification, and is an active member of the Missouri Art Education Association. McKenzie has professional experience working with individuals with disabilities of all ages and is passionate about bringing quality art education to everyone. She is excited to build her presence in the community and continue to enrich the lives of others through the arts.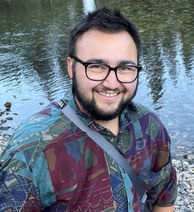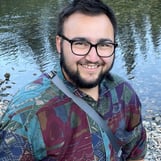 Ryan Kerensky
(he/him)
,
Special Education Assistant & Fibers Instructor
​​Ryan was born and raised in Ohio and moved to Columbia in 2019, after graduating with a BA in Sociology. He is currently pursuing a Master's in Special Education at Drury University and teaches K-2 Special Education. Ryan discovered a love for all things fiber arts while searching for a pandemic hobby, and has not looked back since. Ryan is currently an adaptive aide with Access Arts and is training to become a weaving instructor as well.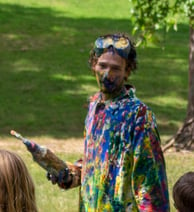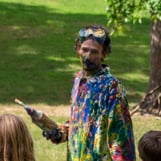 Marc Chauvin
(he/him)
,
Youth Programs Instructor
​Marc Chauvin was born in Gretna, Louisiana, and spent his formative years in Columbia, Missouri. An alumnus of Moberly Area Community College, receiving his Associates of Arts and his Associates of Arts in Teaching. Upon graduation, Marc Chauvin transferred to the University of Missouri where he received his Bachelor of Fine Arts with an emphasis in Printmaking and Bachelor of Philosophy. Beginning in 2016, Marc Chauvin began assisting with summer art camps and more recently has been planning and teaching youth art programs at Columbia Art League and Access Arts.
Much of our programming and other offerings are possible not only with the staff members listed above, but also due to the wonderful artists we have in attendance through our Artist in Residence program. Check out our current resident artists at the link below.
K-8 Day Camp Teacher
This position is temporary and seasonal. There are 10 Schools Out days total for the Spring Semester. Applicants ideally will be able to teach all 10 days of Schools Out, though we will entertain applicants who are available for fewer days. Teaching experience in school or camp settings is required.
The dates for the position are as follows: November 10, January 15, February 16, 19, March 1, 20, 25, 26, 27, 28, 29, and April 8. Deadline to apply is December 13th.
Ceramics Studio Manager
This position is full time (40 hours a week) and the candidate will serve as the sole Ceramic Studio Manager for two clay studio locations. We are looking for a candidate who is excited about teaching clay and has experience in the operation and duties of a ceramic studio.
We are looking for someone to start ASAP. Deadline to apply is December 10th.
Executive Director
Access Arts is seeking a dynamic and visionary leader to serve as its Executive Director. This pivotal role involves strategic leadership, advocacy, and administration to advance the mission of Access Arts. The Executive Director is responsible for fulfilling the mission of the organization by developing and assuring progress toward meeting annual and long-term goals. Deadline to apply is December 8th.