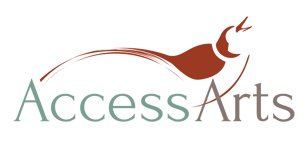 This summer we are excited to offer half-day medium intensive camps for Middle (6-8th grade) and High School (9-12th grade) students (in our new studio space!) These half-day camps will run Monday-Friday from 1:00-5:00 p.m. at our 2nd studio space: 2109 Cottle Dr.
Each week students will have the opportunity to dive deeply into a number of unique mediums including Fibers, Clay, Printmaking, and Large Scale Painting and Drawing. Students will have the ability to learn new techniques through several exercises and projects as well as gain insightful knowledge and skills from our experienced staff and resident artists.
12 fully-funded scholarships will be available for Summer Camp students across all ages. Each of the 12 scholarships covers the full enrollment fee for one week-long camp of your choosing. Only one scholarship will be awarded per child, but multiple scholarships may be awarded to a household with more than one child who wishes to attend. Scholarships are based on financial need and are awarded on a first-come, first-served basis. We are taking applications from January 1st to March 31st. Our current scholarship application can be found here.
High School students seeking financial support should consider our high school internship program! Find more information here.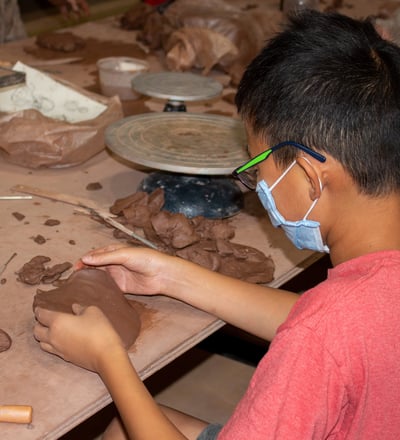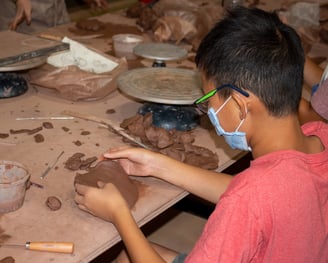 2023-24 schedule will be posted early 2024!
Pricing
Summer Camp Full Week (Half-Days): $175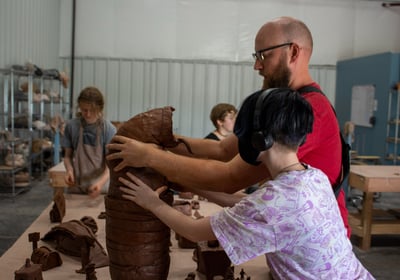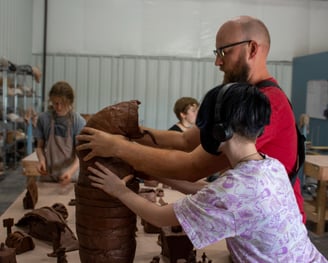 What to Bring
Students should eat lunch before attending camp, but are welcome to bring snacks and a bottle of water. Currently, we are still requiring all students and teachers to wear masks, so be sure to have one on before entering! Please also be advised that projects can get messy, so clothes that can hold up to a little mess are preferred! Students may bring their own sketchbook or drawing materials if desired, but all other materials for art-making will be provided.
In case of emergency, all students under 18 will be required to submit a Child Information Sheet completed and signed by a parent or guardian.
​Checking In & Out
Camp will begin at 1:00 p.m. each day. Please be prompt! H.S. students are welcome to drive themselves and park in the spaces directly in front of our studio.
​Dismissal will be at 5 p.m. each day. If desired, a Child Release Form may be submitted to ensure students only leave with designated individuals. Otherwise, students will be released as a group to find their designated rides when camp is dismissed each day.
​Location & Contact
2109 Cottle Drive, Columbia, MO 65204
youthprograms@schoolofservice.org or (573) 875-0275
Assistant Director: Lisa Franko
SCHOLARSHIPS
We frequently offer a limited amount of free and half-price spots for low-income families or individuals who are interested in any of our programs! If you want to apply for consideration when spots become available, find more information on how to apply here!​​
Interested in taking a class at a discounted rate in exchange for service hours? Click here for more info.
REFUND POLICY
If you cancel at least two full weeks before the start date of your program, you will receive a full refund - with the exception of the Summer Camp non-refundable fee of $30. If you would rather, you may be able to switch to a different available date. No refunds or credits are given two weeks before the start date of the program. If WE cancel due to COVID-19, a full refund will be given, or you can save the payment for a later program.
CANCELATION POLICY
When inclement weather occurs, cancelations will be decided the night before the scheduled camp date. Parents will be contacted via email if the camp is canceled due to inclement weather or COVID-19. If the program is not canceled, but a student feels unsafe traveling, they can stay home, but NO make-up class will be provided. Please contact us if you fall into this category, and are interested in a credit for a future class. If you have any questions about our cancelation policy, please don't hesitate to email us at​ accessarts@schoolofservice.org ​or call us at 573-875-0275.