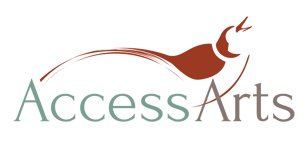 PARTNER IN EDUCATION - BENTON ELEMENTARY
Access Arts Art Club is a fun and creative afterschool experience open to students enrolled in elementary school at Benton Elementary! Each Monday and Wednesday afternoon, students are met by Access Arts staff members and volunteers at dismissal and walk together to our campus located in the Benton-Stephens neighborhood. The walk from Benton Elementary to our campus is approximately .5 miles and along the way, students will participate in various mindfulness games and activities. We provide the students with snacks and upon arrival at Access Arts, the students make projects and explore a wide range of mediums. ​Parents then pick up their children at 5:00 PM from our Access Arts facilities at 1724 McAlester Street, Columbia, MO.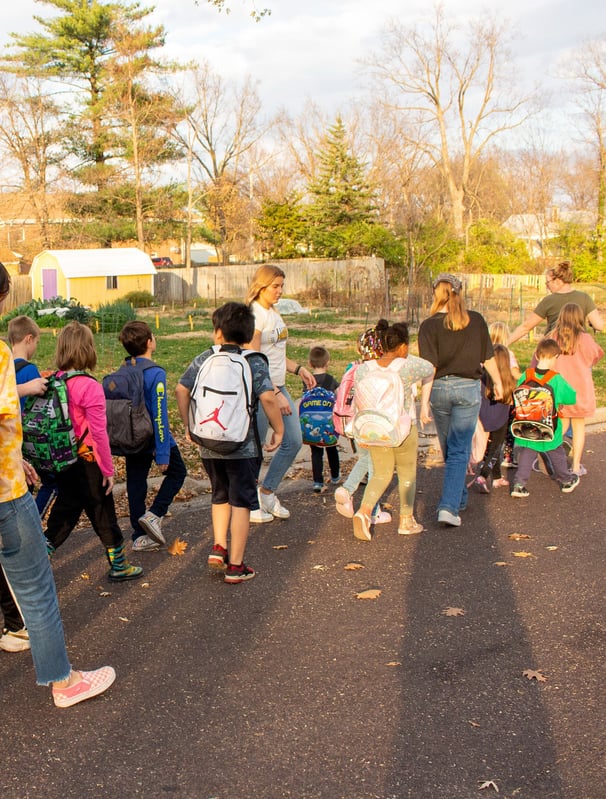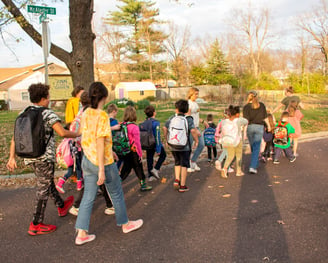 ​**We do not offer this program on early release days or when CPS is out for Teacher Work Days. You can find more info about the programming we offer on those dates on our SCHOOL'S OUT page.
Cost
This program is made completely free to families with the support of grants and donations from our community.
Volunteers Needed
​We are in need of volunteers to walk the students on the half-mile trek from Benton Elementary to Access Arts! We would like volunteers to commit to multiple, specific dates so we can work out a set schedule.
If you are interested in this opportunity, please reach out to accessarts@schoolofservice.org.
Sign-up!
Interested in joining this program? Please contact our Assistant Director, Lisa Franko.
2:40 - Dismissal from Benton Elementary
Students will be met at school by Access Arts staff members and volunteers.
2:40-3:00 - Walking School Bus
Students will follow one of four walking routes to travel from school to the Access Arts campus.
​During their daily walks, students will participate in mindfulness games and activities to help them wind down and prepare for an artful afternoon.
3:00-3:20 - Snack and Social Time
(Snacks will be provided by Access Arts, however; students may bring their own if desired. Students are also encouraged to bring their own water bottles.​)
3:20-3:30 - Guided Mindfulness Exercise
(This time of stretching, breathing, and observing will help students transition from their school day to this setting, calm their nerves, and focus their minds before beginning their homework.)
3:30-4:15 - Homework
(Students will work independently. If they do not have homework they may read a book or do a self-directed art project. For homework time, kids MAY bring their school-designated tablet, but MUST bring headphones if they do.)
4:15-5:15 - Art Class
(A variety of art media will be explored. Whenever possible, projects will occur outside.)
5:00-5:15 - Dismissal
Dismissal will be between 5:00 and 5:15 p.m. every day. Please remain outside. A staff member will bring your child out to you.​ Any child not picked up by 5:30 will be charged an extra $5 for every 15 minutes they remain.