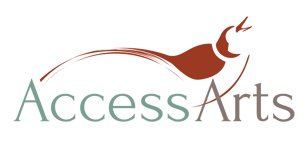 Creative learning experiences for everyone
Open to all ages, abilities, and economic circumstance, Access Arts has always been committed to providing creative learning experiences for everyone. That central mission propelled our growth from 28 total registrations in 1971 to an annual average of more than 1,000. Our campus grew, too. From a one basement-corner classroom to a three-building campus, our spacious studios and professional equipment match or exceed the quality of any studio in the region. Keeping true to the organization's initial vision, this student body still includes people of all ages from all walks of life and every ability level.
Six 6-week sessions of regular classes are offered each year in a variety of fine art and traditional crafts media. Studios are available for advanced students to work independently year-round, and workshops extend class instruction. Outreach programs include lessons and demonstrations at local festivals, schools, senior centers, and organizations. In 2013, the Summer Camp and School's Out Programs were added, providing creative learning for school-age children outside of normal school activities.
Incorporated in August 1971 by Hurst John, School of Service (the parent organization of Access Arts) is a non-profit, 501(c)3, organization. John, an accomplished architect and visionary of his day, had a son with Cerebral Palsy. Watching his son interact with others inspired him to develop an integrated learning program for the Columbia community.​
Following John's death in 1979, Naoma Powell officially became the director of the organization and sought to extend and share his vision. For the next quarter century Naoma worked to instill the love of art in every person she encountered. Under her direction, Access Arts became the core program of School of Service, and most people refer to the organization simply by the name 'Access Arts' today. We always aim to carry out her dedication to provide classes to everyone, as she was known for never turning away someone who couldn't pay. In her honor, we have started the Naoma Powell scholarship fund. You can find more information and can contribute here.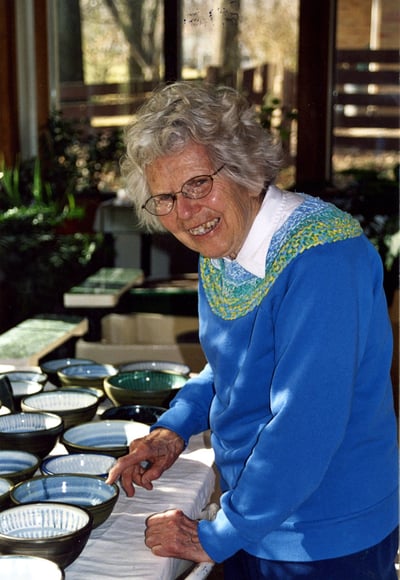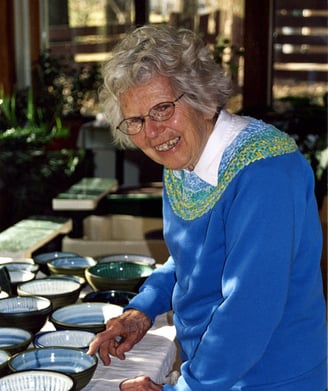 Letters from Access Arts - 2022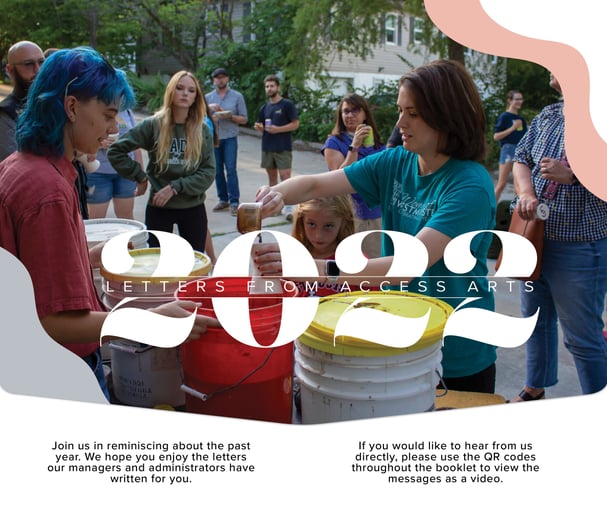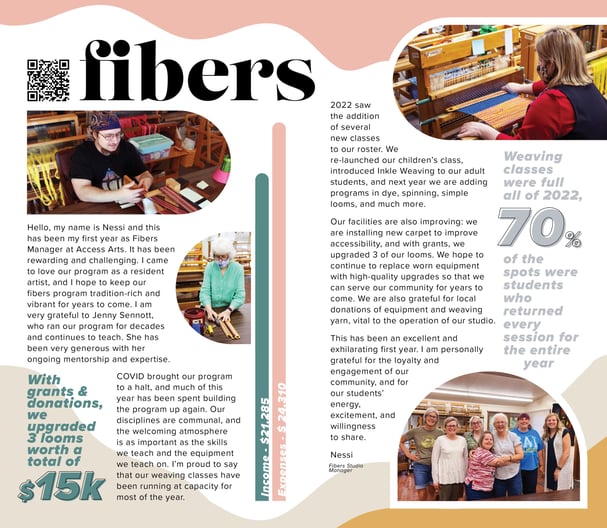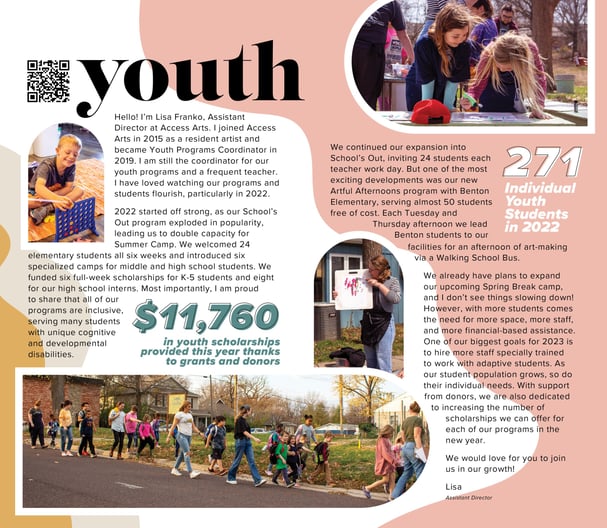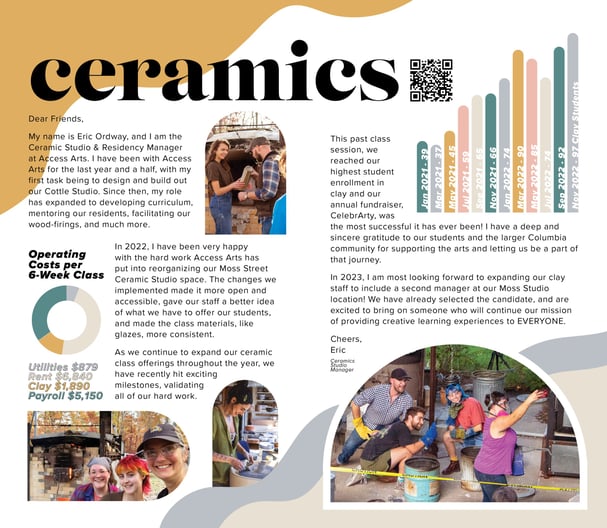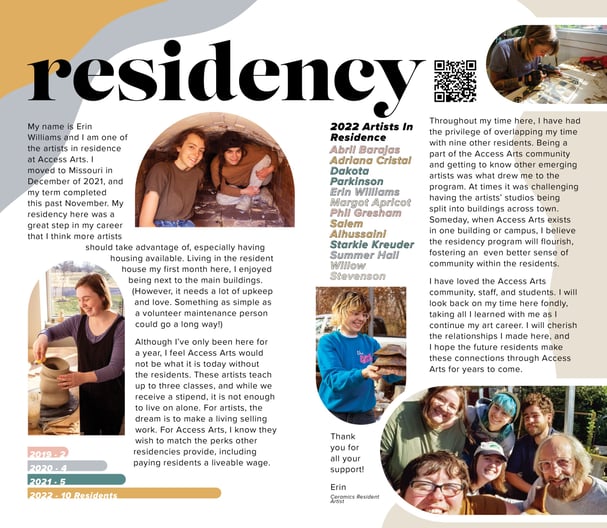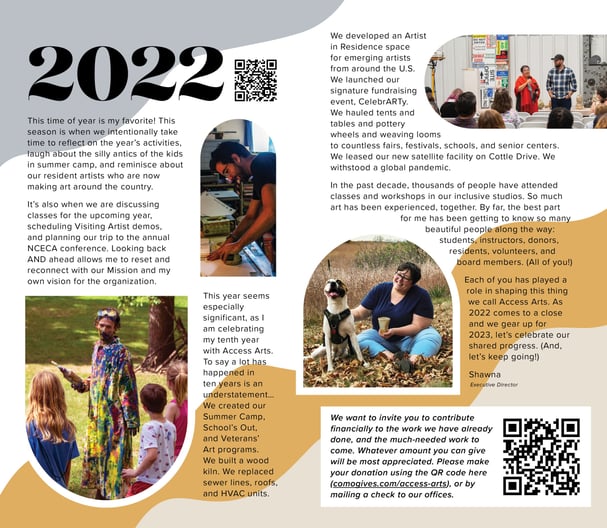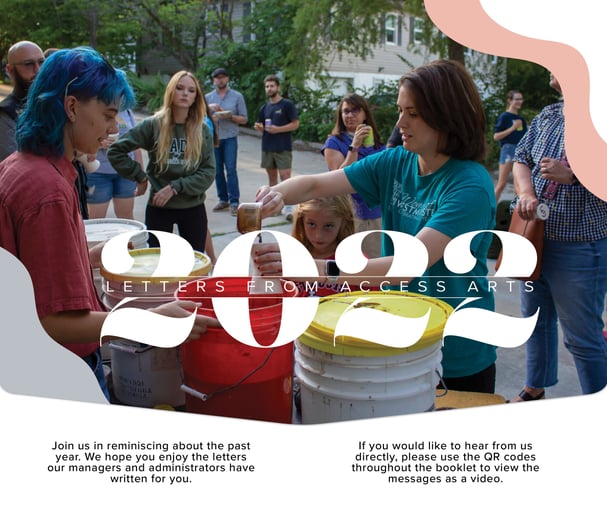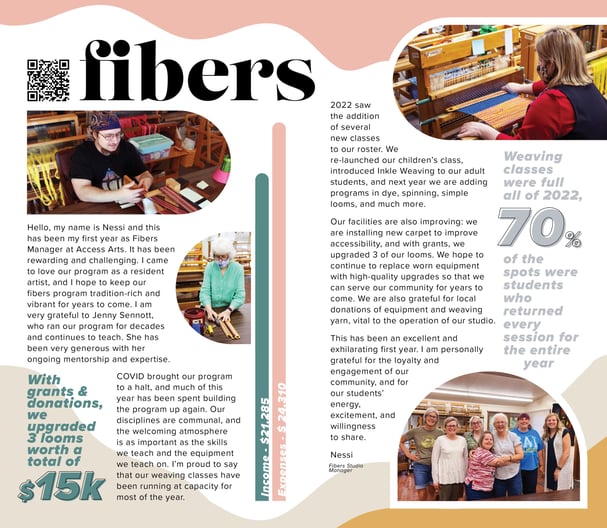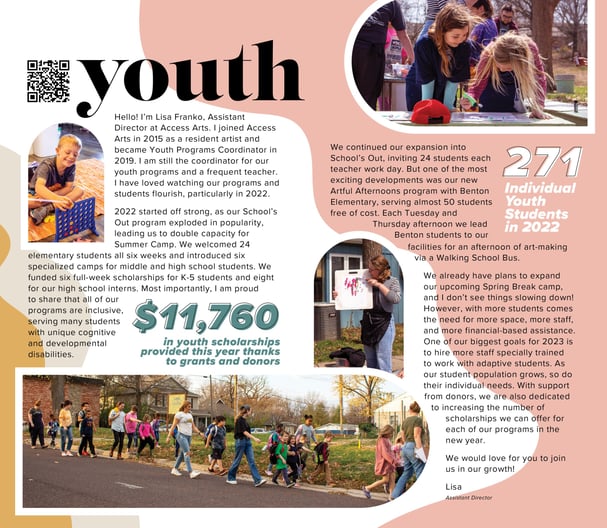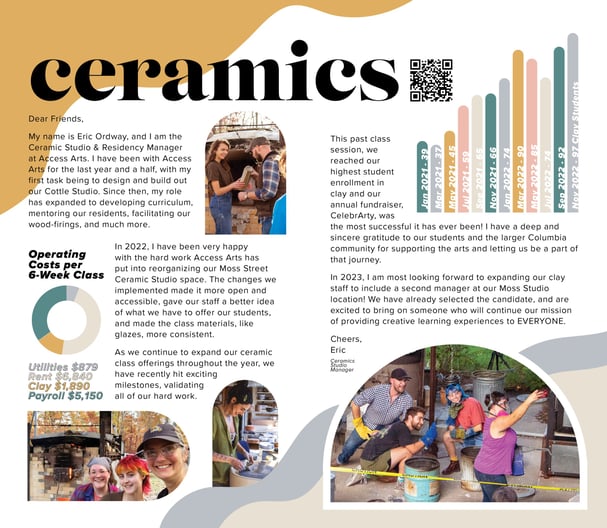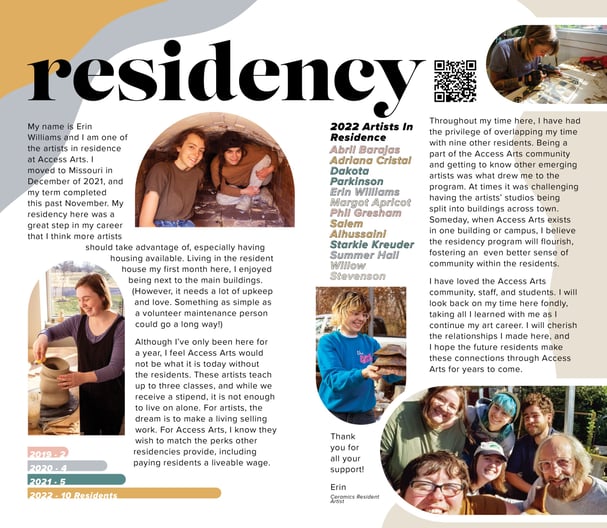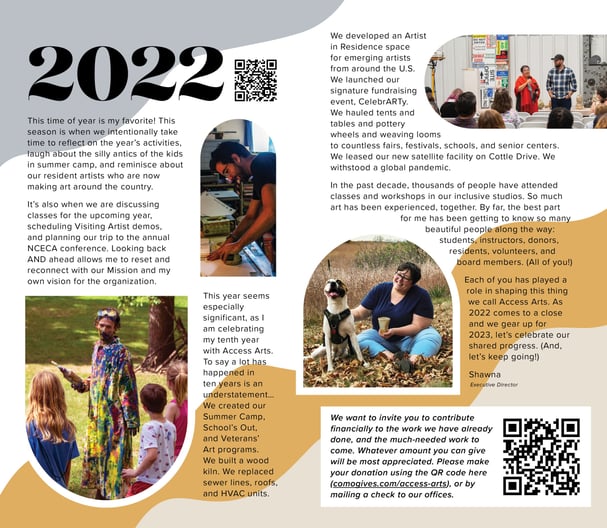 If you would prefer to hear directly from our Access Arts people, feel free to take a look at the videos here.