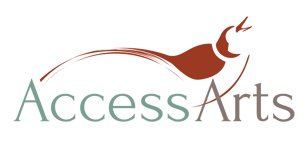 Access Arts relies on an active board to achieve our mission of 'creative learning experiences for everyone'. Our board uses their diverse skill sets to work on projects ranging from fundraising to landscaping to firing up the wood kiln. They keep Access Arts moving forward!
Ready to join us? Contact us!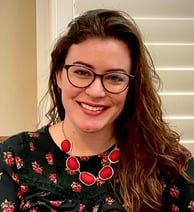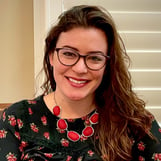 Kate Stull
(she/her)
,
President
Kate has a passion for the community as a Columbia native, concentrating on philanthropic work with many wonderful organizations and educational initiatives that improve the lives of children and their families through play or art. As an artist, Kate enjoys drawing and painting, having formerly held a studio space at Orr Street Studios. Kate holds a strong passion for sharing the arts with her children and the community, holding fond memories of the 'Empty Bowls' events and hosting Private Parties. She also enjoys lifting up local artists through networking opportunities, strategic planning, and creative consultation.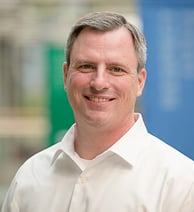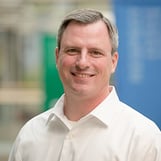 Dan Hlavac
(he/him)
,
Vice President
Dan and his family moved to Columbia in 2017. Immediately he fell in love with the rich art culture and became more impassioned as his youngest daughter blossomed through the teaching and support of the various community classes. He has spent most of his career helping organizations align their strategies and leverage their strengths in order to achieve their vision. When not spending time with his friends and family, Dan is actively volunteering with not-for-profit organizations. Dan wants to ensure the arts remain available to anyone at any age and is excited to be involved with Access Arts.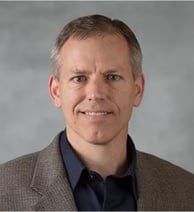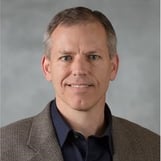 Bob Steinmetz
,
Treasurer
Bob is a central Missouri native, growing up in Mexico, MO, and living in Columbia since 1996. He attended high school at Missouri Military Academy, and Army ROTC at Mizzou, and served 9 years in the Field Artillery branch of the U.S. Army Reserves. After earning a Computer Science degree at Mizzou, Bob spent 33 years developing software applications. In May 2020, Bob decided to pursue one of his true passions and changed careers to become a financial planner for JK Financial. Aside from these professional endeavors, Bob loves spending time with his family and enjoying his primary hobbies of sports, photography, and anything outdoors. Bob loves to work with service and volunteer organizations and is excited to be involved with Access Arts.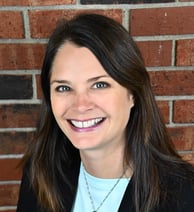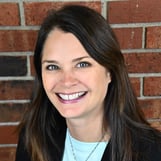 Lydia Clark Kisida
(she/her)
,
Secretary
Lydia Clark Kisida is an art educator at Mill Creek Elementary and has taught art in public schools for over a decade. Lydia and her family moved to Columbia in 2016 from Fayetteville, Arkansas. She has a Bachelor of Fine Arts in Art Education with a concentration in ceramics and photography from the University of Arkansas and a master's degree in art education from the University of Missouri. Lydia sees first-hand the impact the arts have on her students and is passionate about making the arts accessible to everyone.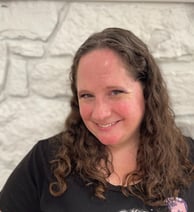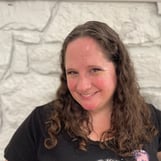 Holly Linneman
(she/her)
,
Member
Holly Linneman is a Columbia native passionate about providing empowering and educational opportunities to learners of all ages. She has been teaching young children for over 20 years and loves to be involved with organizations that better the community. An appreciation for all things "art" has led her to Access Arts and she is excited to begin a collaborative journey with the board.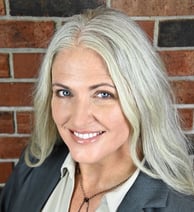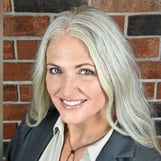 Jeri Donoho
(she/her)
,
Member
Jeri Donoho is a long-time Columbia resident and art teacher for Columbia Public Schools. She studied art and education at Columbia College, during which time she was first introduced to Access Arts. The clay studio at Access Arts provided important continuing education opportunities for her, as well as a place for her older son to explore his love of ceramics and supplement his school art classes. Currently, Jeri is mainly a painter but also creates mosaics and works in a variety of other media. She has watched Access Arts benefit her community for decades and is happy to have the opportunity to give back to the organization that brings so much to so many through its mission.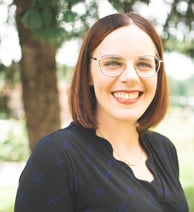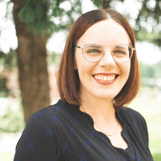 Joy Jenkins
(she/her)
,
Member
Joy Jenkins is an assistant professor of journalism studies at the University of Missouri School of Journalism. Jenkins serves as editor-in-chief of The Journal of Magazine Media. She is also a research associate for the Reuters Institute for the Study of Journalism at the University of Oxford, U.K. Jenkins teaches undergraduate and graduate courses in journalism. She was on faculty at the University of Tennessee, Knoxville, for four years before coming to the Missouri School of Journalism. Before entering academia, Jenkins served as senior editor at TulsaPeople magazine in Tulsa, Oklahoma, and copy editor at the Oklahoma Gazette in Oklahoma City.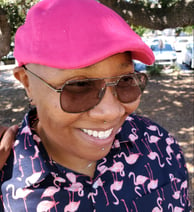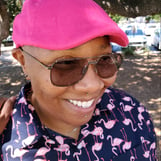 TV McPeak
(they/them)
,
Member
​T McPeak and their wife are Arkansas natives. They moved to Columbia in 2015. Having been in residence at Access Arts from 2016 - 2017, McPeak grew as an artist and was exposed to the arts in Columbia. They knew they wanted to give back to Access by serving on the board and continuing the mission of Access Arts. McPeak joined the board in 2023. McPeak has a BFA from the University of Memphis and a MAT, with a concentration in Photography, from Mississippi State University. After pursuing an AA degree (2022-2023) in Baking and Pastry, they currently own and operate a bakery in Columbia.