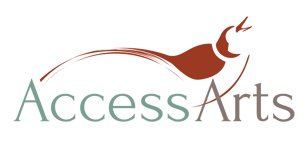 Art is one of the enduring aspects of any great culture, one of the things which makes life richer for all who create and enjoy it. It expands our understanding of one another, as well as what is possible. It makes our community better. But not everyone has a chance to find the art within themselves, to express their creativity, or to learn how to appreciate the creativity of others.
That's where Access Arts can make a difference. And where you can help.
Your support of Access Arts helps us share the gift of art with those who would not otherwise be able to get a good art education. Contributions go toward scholarships, maintaining our facilities, demonstrations, and community outreach. And since Access Arts is a 501(c)3 organization, all donations are tax-deductible.
​Making a contribution is easy. Just click the 'donate' button. Or drop a check in the mail. If you would like to make arrangements for a bequest or legacy donation, we'd be more than happy to help in any way we can, and would welcome the opportunity to chat with you about recognition for directed giving. Just contact the Access Arts office.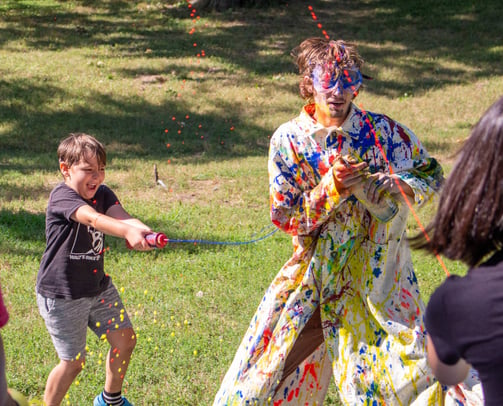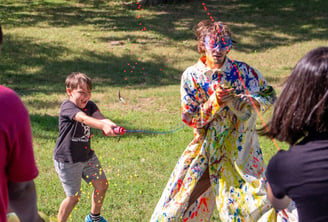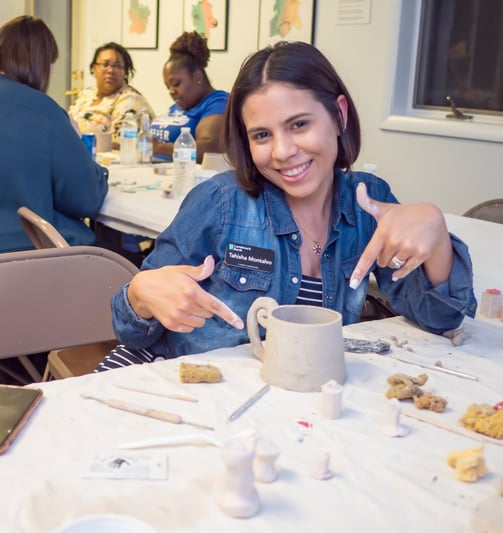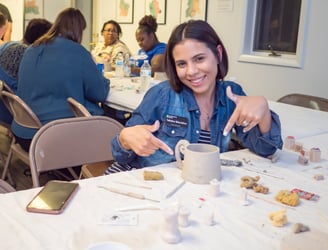 Ways to Show Your Support
Become a Corporate Sponsor
Corporate sponsorship opportunities are available to local businesses interested in supporting the arts in Columbia. Please contact our Executive Director here to discuss more!
Giving Assistant gives you the opportunity to shop at more than 1,700 online stores and send a portion of your purchase price to School of Service / Access Arts.
Thank you to our generous sponsors whose ongoing support is critical for Access Arts allowing us to plan for the future. Sponsors may be corporations, public or private grants organizations, or governmental entities, and are accorded appropriate recognition for their support in Access Arts promotional materials, which reach thousands of households in the mid-Missouri area.
This year for our summer camps, we built a raised bed so that our campers could experience gardening and incorporate plants and insects into their art-making. We're still in need of some gardening tools as well as cleaning supplies to keep our classroom sanitized. We also have some office and studio items that we are almost always in need of, all are listed below! Any of the following items would be greatly appreciated, and we created an Amazon Wishlist to make things even easier, be sure to check it out!
​Drop Off: Email us to schedule a day!
Time: 10:00 AM-4:00 PM
Location: 1724 McAlester Street​
OUTDOOR TOYS/GAMES:
Large Mesh Bags for Toys (Amazon List)
Rubber Balls (Amazon List)
Toss and Catch Ball Sets (2-3 sets)
Jump Ropes (4 or 5)
Pool Noodles (15)
TOOLS AND MATERIALS:
Band Saw
Woodworking tables
Clamps
Laminate flooring (775 ft²)
GARDEN SUPPLIES:
4–6-foot tall bamboo poles or dowel rods
Potting soil
​Strawberry plants or bulbs
Herb seeds or plants
Flower seeds
"NEVER TOO MANY" SUPPLIES:
Mop heads (spongey slide-ons)
Coffee
Pottery tools kit(s)
Printer ink - HP printer
​Erasers
Glue Sticks
Scissors
Trash bags
Paper towels
Toilet paper
Kleenex
Hand soap
Clorox wipes
Balls and other outdoor toys
Board games
Jigsaw puzzles (100 pieces or less)
Copy paper
Towels & aprons (used is ok!)
Disposable masks
​Books