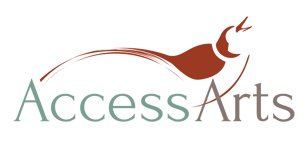 We love to work with Vidwest Studios to provide educational experiences in Digital Media! We have held a series of workshops in a variety of media, but our biggest collaboration is the free 10-day digital storytelling workshop we hold for high-school teens interested in filmmaking. We are approaching our third summer of this program, and each year it has been such a gift to see the amazing things these young filmmakers created.
Harry S. Truman Memorial Veterans' Hospital
Collaborating with Harry S. Truman Memorial Veterans' Hospital, for many years we have been providing free art classes for Veterans in a multitude of mediums. They create such unique, wonderful pieces of art, and every week we look forward to our lesson together! We really enjoy these weekly lessons to give the Veterans a break off-site, to get hands-on, and learn new skills!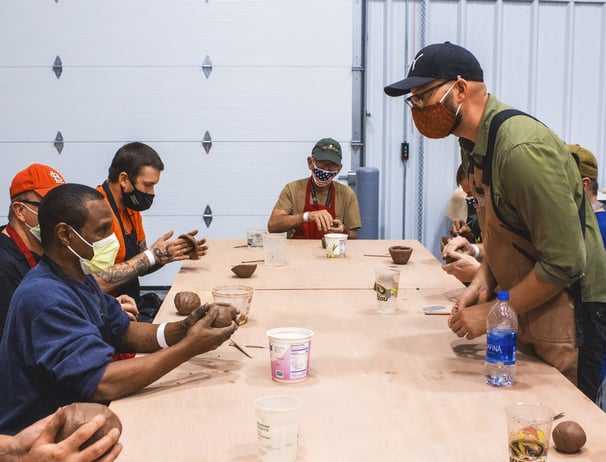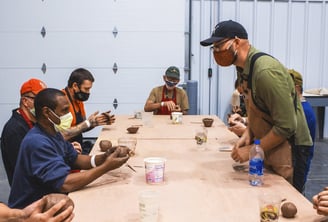 Benton Elementary (Partner-In-Education)
We are so honored to have been a Partner-In-Education with Benton Elementary for over 25 years. Throughout our journey together, we have offered great creative experiences for Benton students in a multitude of media. From bringing a weaving loom to their school for demonstrations to hosting all of the Benton students at our studios to create their very own mug to screenprinting the student's designs on T-Shirts with them, we have loved working with children from our very own neighborhood to expose them to otherwise inaccessible forms of art.
We have been so excited to have created a great afterschool program for Benton students at absolutely no cost to families through your donations and the support of grants. Find more information about Access Arts Art Club and the Walking Schoolbus here.
Daniel Boone Regional Library
We have collaborated with Daniel Boone Regional Library on multiple occasions to provide free art instruction to the community! Our most successful collaboration was offering painting classes at the library taught by professional, local artists, with all materials provided. These classes, offered during COVID times, provided a safe space away from home for people to learn a new skill, with strict safety precautions providing a stress-free environment during uncertain times.
Boone County Family Resources
Boone County Family Resources is one of the community partners that best encapsulates and helps further our mission, as both Access Arts and BCFR were founded to work with individuals with developmental disabilities. BCFR connects us with adaptive students that are seeking therapeutic recreational activities as part of their personal growth and development. Their direct financial assistance for these families enables them to participate in our inclusive classes at no charge.
We have collaborated with local girl scout troops to help members obtain their art badges! Working with many levels of troops, we cater the experience to not only what will gain them their badges, but also to what the students are most interested in. Working with all ages, it has been a blast working with these bright minds to problem-solve the scientific aspects of artmaking processes, and discover how to make art with materials found in the outdoors!
During the school year, we love working with the Mizzou Service Learning program, to take on student volunteers wanting to learn more about and assist with the daily operations of a non-profit arts organization. We work with Mizzou Service Learning students to provide real-world experiences for students looking to get active in the community. We continue to have great groups of diligent students to help out in our offices, classrooms, and work one-on-one with our residents and staff. We are so appreciative of all of the hard work they do and hope to continue our partnership for years to come!