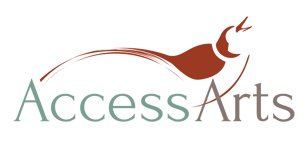 Throughout the year, we regularly offer workshops, typically exploring specific media. Ranging from shorter, project-based, crafty workshops, to longer, more intense educational lessons, we are always adding new classes. You can expect workshops for a multitude of ages in our traditional media: fibers, clay, and 2D. However, we also regularly partner with Vidwest Studios to offer a wide range of Digital Media Workshops. Find all of our upcoming workshops below!
CANCELATION POLICY
When inclement weather occurs, class cancelations will be decided by the instructor of the class. If WE cancel any 6-week classes due to weather or COVID-19, they will be made up at a later date. If class is not canceled, but a student feels unsafe traveling, they can stay home, but NO make-up class will be provided.
Your instructor will contact you if class is canceled via email. If you have any questions about our cancelation policy, please don't hesitate to email us at​ accessarts@schoolofservice.org ​or call us at 573-875-0275.
REFUND POLICY
If you cancel at least two full weeks before the start date of your program, you will receive a full refund. If you would rather, you may be able to switch to a different available date. No refunds or credits are given two weeks before the start date of the program. If WE cancel due to COVID-19, a full refund will be given, or you can save the payment for a later program.